Our Work
---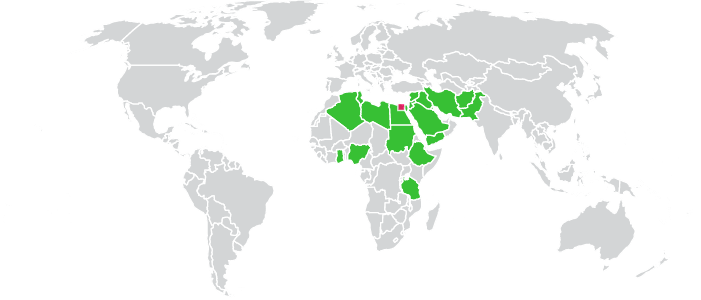 20 Years of Experience
---
Founded in 1999, EcoConServ Environmental Solutions is a leading environmental consultancy firm, which provides high quality and cost effective environmental and development assistance to a wide range of national and international clients.
With our dynamic and comprehensive service portfolio, we aim to develop innovative and sustainable solutions to complex environmental and development challenges.
Our team of specialized experts and technical consultants relies on extensive regional and international experience in various different sectors, including oil and gas, electricity and power, waste, water and wastewater, industry, infrastructure and transportation, urban development, agriculture, and tourism.
Our wide range of international clients and donors includes international institutions as well as private companies and organizations.
To ensure that our clients' needs are met with the highest standard of quality and precision, we collaborate with reputable local and international firms in order to provide multiple alternatives of sound and sustainable solutions.
Find out more about EcoConServ and our experience here.
---
Algeria

Afghanistan

Ethiopia

Ghana

Iran

Iraq

Jordan

Kuwait

Lebanon

Libya
Malawi

Nigeria

Pakistan

Palestine

Saudi Arabia

Sudan

Syria

Tanzania

Tunisia

Yemen
Environmental & Social Impact Assessments
---
Integrated Waste Management Assignments
---
Environmental, Health & Safety Audits
---
Environmental Training & Capacity Building Projects
Social & Resettlement Consultancies
---
Environmental & Social Baseline Studies
---
Quantitative Risk Assessments
---